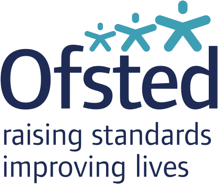 Outstanding and good Ofsted logos
This page is where you can download the Ofsted outstanding or good logos if you have received one of these grades at your last inspection.
If you have not yet been inspected, or if you have not been graded outstanding or good at your last inspection, you cannot use any Ofsted logo.
You can only use an outstanding or good logo for the provision that has received that specific grade, not for other provision you may have.
Other Ofsted logos
You cannot use our main logo. We only permit specific third parties to use this when we are co-hosting events or co-authoring publications with them. This is because it is seen as endorsement.
We also have a specific logo that you can use to link to our feedback tool for schools and education providers, Ofsted Parent View.
We do not issue any other logos. We are aware that people create their own. This goes against our terms of use.
Logo use
Our logos are protected under Crown Copyright. We take action against those who are misusing any of our logos.
You can find more information:
Before you download
You'll need to use a computer or a device with an app for unzipping files because the download is a zip folder containing a guide and the logo in various file types, including vector files for design use.
You'll need your unique reference number (URN). You can find your URN on your inspection report and on your page on our reports website.
Some types of provider, such as local authorities, do not have a URN. In these instances, we can provide your logo by email. Please contact contentteam@ofsted.gov.uk.
Download your logo